Businesses come in all
shapes and sizes
From a small start-up to large manufacturing facilities, hospitals and schools, we have the Internet solutions to make sure you're connected.
A network that works as hard as you do
Estherville Communications and our partners have invested tens of millions of dollars to build the region's most robust fiber-optic network.
Business Internet
We know how important it is for your business to stay connected and online 24/7. Using cutting-edge technology, Estherville Communications can deliver Internet solutions to ensure you're connected with your customers and the world.
Business Broadband
From 5 employees to 500 employees, get the bandwidth your business needs. Fast download speeds ensure that your business is always at peak performance and one step ahead of the competition.
Large Capacity Circuits / Dedicated Internet Access
A true enterprise-class Internet that comes with several key benefits:
Guaranteed bandwidth – the network is all yours
Symmetric speeds
Excellent throughput – Get the ultimate network uptime and diminished latency, packet loss and jitter.
Premium SLA (service level agreement) - receive prioritized support and after-hours service
Network monitoring – Get white-glove service and let our networking engineers monitor your network health and let you know if there are solutions or updates available to smooth out any inefficiencies.
Static IPv4 and IPv6 address space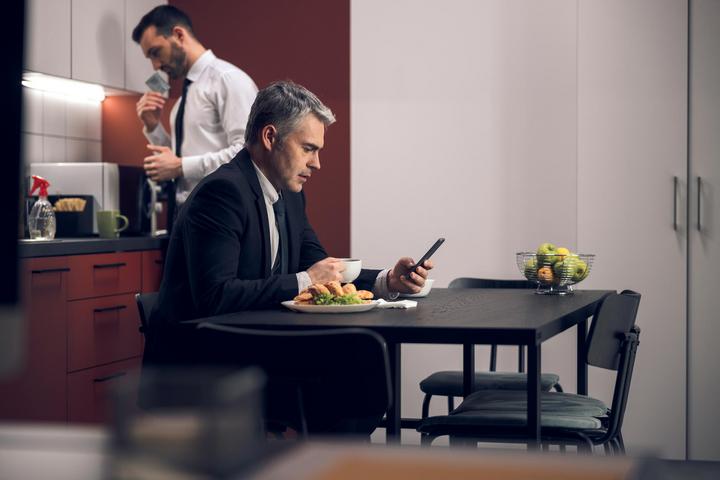 Managed WiFi
Get the best business-class WiFi perfect for a public WiFi network, the Lobby or just for your employees.
Business Ethernet
Businesses today face many challenges, including increasing bandwidth demands, market expansion, limited IT staff and smaller budgets. For your business to grow, employees must be able to collaborate with co-workers in other offices. From local to national, Estherville Communications can provide circuits connecting your locations near and far.
Point to Point
Point-to-point Ethernet networks involve data transmissions between a single transmitter and a single receiver (typically your main office and a satellite office or building).
Circuits in multiple locations deliver the most competitive pricing
Dedicated to business-only clients with no interference
Point to point for private connections
Get the best speed options with Gigabit+ speeds
VPN architecture and support
Point to Multi-Point
Multi point gives you ultimate control over data transmission. This configuration is ideal for applications where centralized data processing is desired. All satellite locations push information back to the main location or the main office can push data to all sites simultaneously or to a site individually.
Works well for enterprises that need to transmit content to multiple customer sites,
A single location can transmit to multiple spoke sites simultaneously or individually, but those same spoke sites can be prevented from talking to each other.
MAC addresses direct frames to the intended destination
Flexible and scalable network solution
Secure, high capacity network
Network Cloud
This configuration is ideal for businesses where remote sites need to be able to communicate directly with each other or each remote site needs to be able to communicate to both the main site and a DR (disaster recovery) site.
Works well for enterprises that need to transmit content to multiple customer sites
Every location can transmit to multiple spoke sites simultaneously or individually
MAC addresses direct frames to the intended destination
Flexible and scalable network solution